FREE 15 INTRODUCTORY SESSION
A quick chat where I can introduce you to The Energy Alignment Method - EAM®, and explore how we can  work together.
90 MINUTE INTUITIVE COACHING SESSION
We will take a deep dive into your subconscious mind to find and release the limiting beliefs, negative emotions and old programming that is holding you back from living the life you desire and deserve.
THREE INDIVIDUAL COACHING SESSIONS 90 MINS EACH
Three individual intuitive energy coaching sessions with time inbetween to allow you to process and heal.
Schedule the first session at time of booking using the button below.
TRANSFORMATION DAY
Spend the day with me online via zoom, to explore the thoughts, beliefs and patterns that are held in your energy and standing between you and your best life.
This is a fully immersive day where we have the opportunity to go much deeper into your subconscious.  We will have two 2 hour sessions with a break inbetween.
No Results Found
The page you requested could not be found. Try refining your search, or use the navigation above to locate the post.
For those willing to explore hidden, unknown, undiscovered aspects of themselves in order to move forwards in their life.
I highly recommend working with Jad as a mentor to get clarity.
Jad works very intuitively, has the innate knack of just 'knowing' from the highest vibration when you are holding on to emotional blocks, past life ties and even physical excess weight. She is supportive, intuitive and gifted.
Thank you Jad, for a much needed and beneficial session. As usual your wonderful intuition and connection was spot on and allowed us to ask questions I know I wouldn't have asked! Patient and generous as always. I felt supported and safe, thank you for holding the space where I needed to go. Great to have your perspective and expertise. Many, many thanks.
Much Love Karen
I had an amazing session with Jad recently. Her psychic insight was absolutely spot on and she managed to pick up on some very specific issues which were such a relief to release.
Combining her skills as a medium with EAM is incredibly powerful and I can highly recommend a session (or more) with Jad. I have felt much lighter and more free since (& that's having spent many years working in energy myself!).
I will be returning for more and I really can't recommend her highly enough.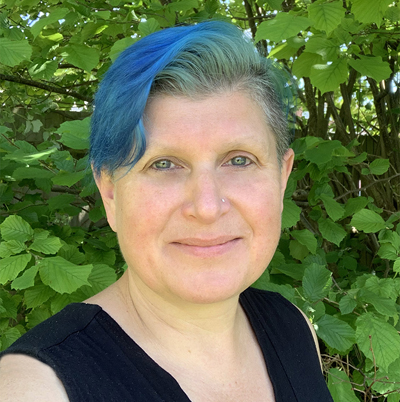 If you have any comments or would like to chat then please get in touch…