♥ One of the first 22 mentors in the world officially accredited to work with The Energy Alignment Method – EAM®
♥ Master EFT Practitioner
♥ First class honours degree student
♥ Mother of three amazing sons
♥ First generation born in UK to Polish parents
♥ Jad is short for Jadwiga
♥ Jad means venom in polish!
♥ The keyword to my life is FREEDOM
♥ I believe that everyone should have the freedom to be themselves; to create a life that they love free of the constraints of society's norms and without worrying what other people think.
♥ I look forward to the day when we have true gender equality. When boys can wear skirts and dresses as easily as girls can wear trousers and can be interested in arts and crafts without any assumption about their sexual orientation or their gender identity!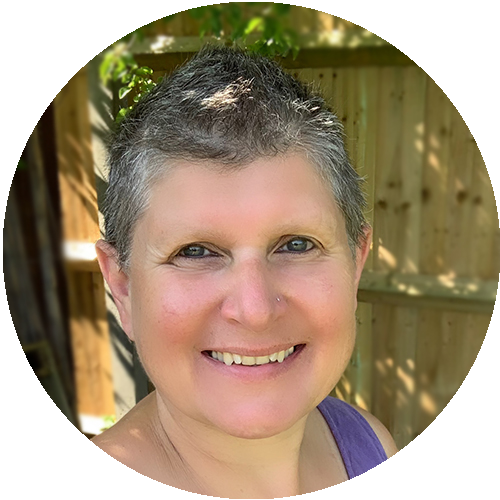 SPIRITUAL JUNKIES' ENERGY TRANSFORMING RECIPE BOOKS
The Spiritual Junkies Recipe' Books are collections of powerful scripts to change your energy and change your life.
They were originally created for live sessions here at the Spiritual Junkies' Community Centre and can be used as stand alone release statements and affirmations or as a launch point for deeper energy work.
The books are available as printed spiral bound paperbacks or in digital format on Kindle or PDF download.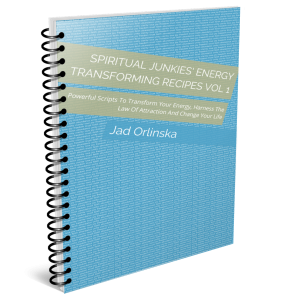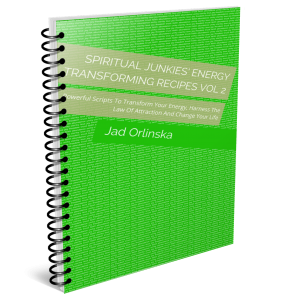 Sessions are online via Zoom or in-person by arrangement.
We will take a deep dive into your subconscious to find and release the limiting beliefs, negative emotions and old programming that are holding you back from living the life you desire and deserve.
Book a free 20-minute chat...
Let's get together on zoom for a chat to see how we can work together
Intuitive Coaching Session
3 Intuitive Coaching Sessions
Concessions
I offer a small number of sessions at a reduced rate for those on a low income, please ask for further details if you feel this is something you may qualify for.
For those willing to explore hidden, unknown, undiscovered aspects of themselves in order to move forwards in their life.
I highly recommend working with Jad as a mentor to get clarity.
Jad works very intuitively, has the innate knack of just 'knowing' from the highest vibration when you are holding on to emotional blocks, past life ties and even physical excess weight. She is supportive, intuitive and gifted.
Thank you Jad, for a much needed and beneficial session. As usual your wonderful intuition and connection was spot on and allowed us to ask questions I know I wouldn't have asked! Patient and generous as always. I felt supported and safe, thank you for holding the space where I needed to go. Great to have your perspective and expertise. Many, many thanks.
Much Love Karen
I had an amazing session with Jad recently.  Her psychic insight was absolutely spot on and she managed to pick up on some very specific issues which were such a relief to release. 
Combining her skills as a medium with EAM  is incredibly powerful and I can highly recommend a session (or more) with Jad.  I have felt much lighter and more free since (& that's having spent many years working in energy myself!). 
I will be returning for more and I really can't recommend her highly enough.