ENERGISING QIGONG WITH DERMOT CORKEY 29-09-2020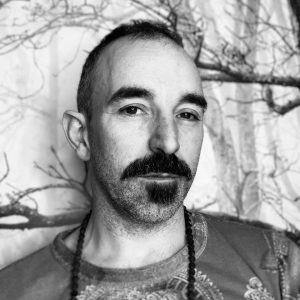 Dermot has studied Japanese martial arts for over 25 years. He qualified in 2016 as a Qigong and Kung Fu Instructor in the Baji Zhandao system. This path was inspired by an early interest in Shamanism and healing art.
Dermot is also a practicing shakti, studying Kundalini Awakening with Raja Choudhury at A Thousand Suns Academy, Quantum Self Hypnosis with Jessica Alstrom and Dream Work with Robert Moss.
As a practicing shakti, Dermot works with the Sacred Feminine helping you to awaken to your light.