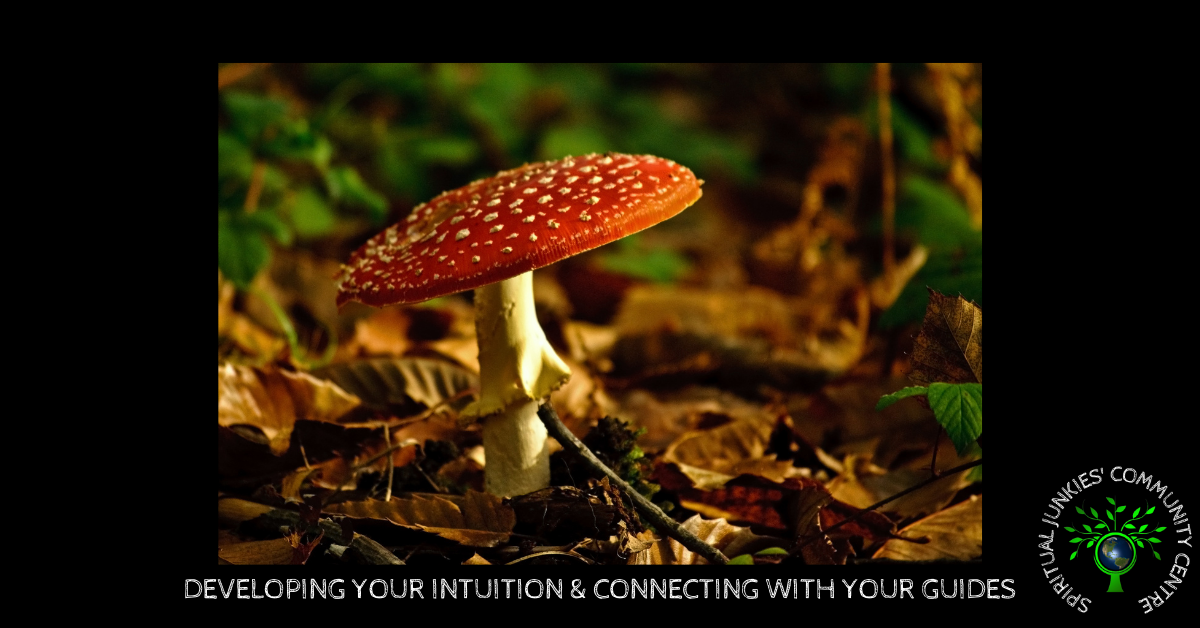 DEVELOPING YOUR INTUITION & CONNECTING WITH YOUR GUIDES MICRO WORKSHOP
Join us for a Spiritual Development Micro Workshop.  We will be doing exercises to strengthen your intuition and the connection with your guides.
You can join in as a member by registering here or you can join in as a guest on the day and make a £5 donation via paypal.me/spiritualjunkies
ABOUT SPIRITUAL JUNKIES
The Spiritual Junkies Community Centre is for those on a spiritual or personal development journey, for those who are awake or have just woken up.
It is a place where you can meet others on the same journey, support each other, learn, and grow together. We are an open, inclusive, non-judgemental, and friendly group.
We are open every Monday and Friday from 11 am till noon on zoom.  Each session is hosted by one of our diverse team of experts to guide you through different ways of transforming your energy such as meditations, The Energy Alignment Method – EAM®, Quantum Light Healing, hypnotherapy, coaching and conversations.